Yoga for Beginners' (or for people who don't feel like doing crazy shit)
4-week Online Course: Thursdays 15 September, 22 September, 29 September, 6 October, 18h-19h (that's 6-7pm CEST)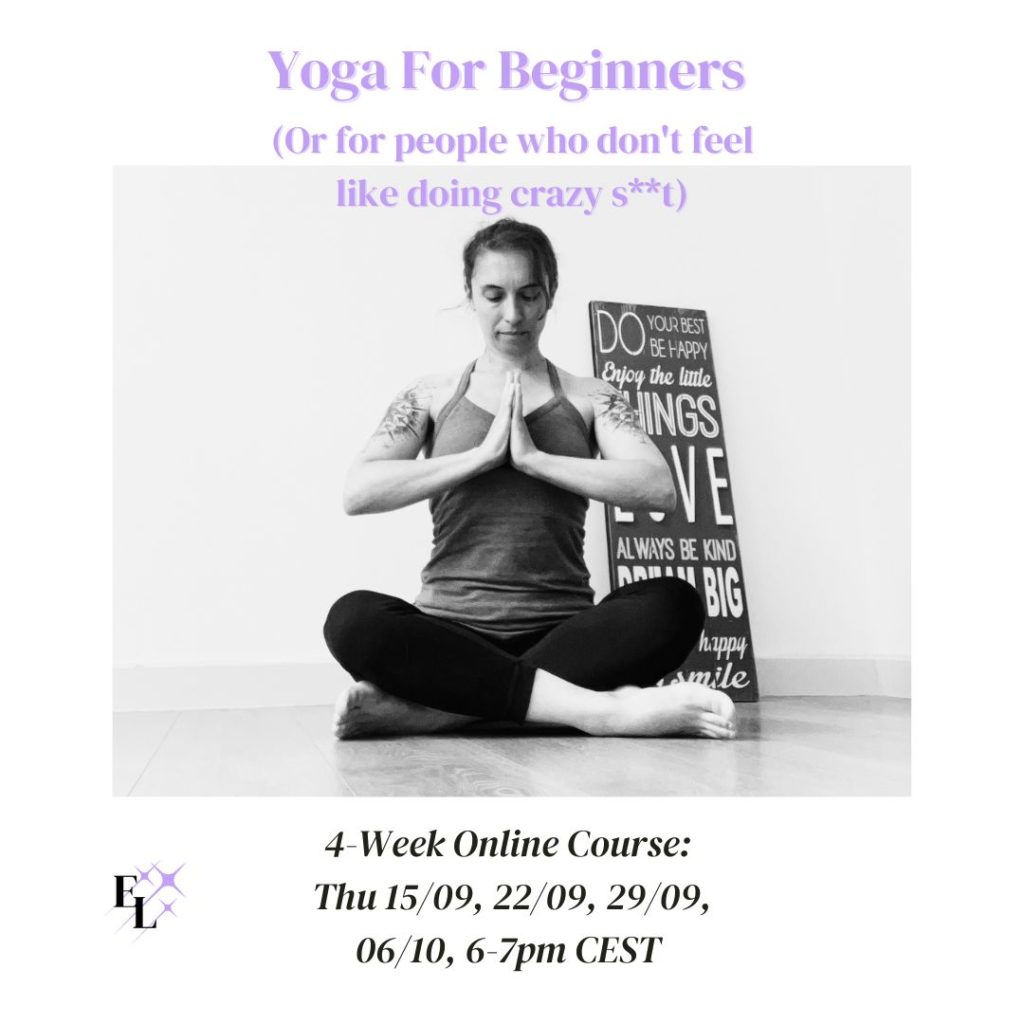 If you want to start yoga but don't really know / how / when, if you're not feeling comfortable going to a studio, or if you want to review the foundations or slow the pace down (and not do crazy shit like balancing on one finger with a foot behind your head), this is the course for you.
We will meet on Zoom every Thursday for four weeks, and will go through the fundamentals of several families of shapes:
Class 1 (15 September): standing poses;
Class 2 (22 September): intro to sun salutations, and seated poses (forward bends / hip-focused shapes);
Class 3 (29 September): backbends (that what you do when you take a position that is the opposite of "sitting all day at a desk" pose or "looking down at my phone" pose);
Class 4: putting it all together for a balanced class.
It's really hard to find true beginners' classes that allow you to see and feel the progression, and build on what you did the time before, this is why I built this course. To make sure you get personalized feedback, this course is limited to 6 people. Everyone is welcome, regardless of gender, abilities, age!
Please note this course in in ENGLISH – French version to come soon!
Price: 50 euros for the whole course.
I will send you the Zoom link on the day of the first class – if you cannot attend one day, you will get a recording, no worries. Make sure you can attend as much as you can so you get live feedback (if needed).
You will need a mat, or at least a surface that allows you to move without falling on your face (that is not supposed to happen though).
Sign up by clicking on the button and using the PayPal link below (please, if possible, use the email you are going to be using for communications, ie me sending the aforementioned Zoom link. If different, add a note or shoot me an email: emma@emmalambert.com). Your registration will be confirmed only after payment has been received.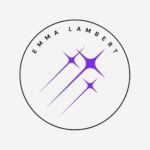 See you on the mat and on the screen!